Jerky Products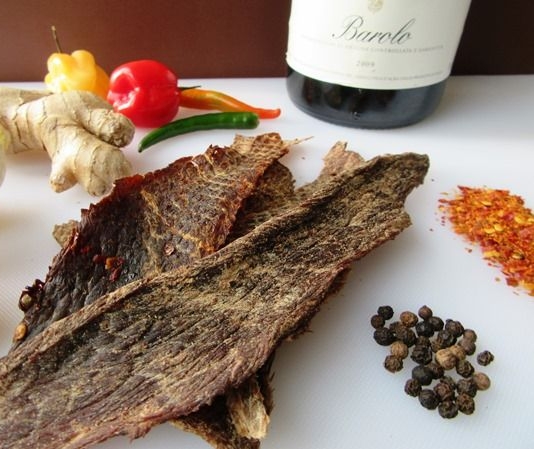 We have recreated the real taste of Roast beef - that outer dark, caramelised bark of the Beef Joint that you just can't keep your fingers off!
The heat is from Pepper only - no chilli in this one.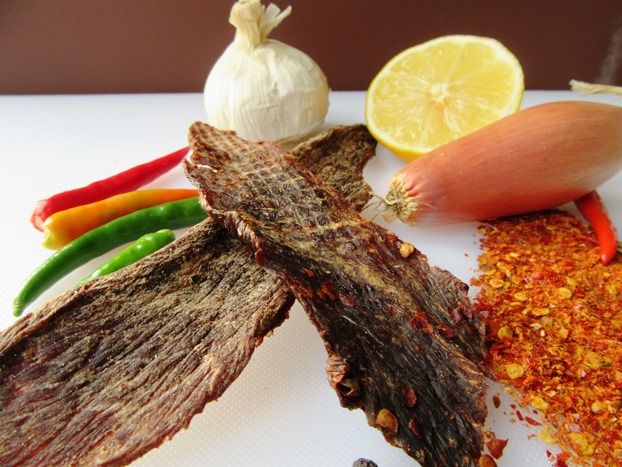 If you like it HOT, then this is the one for you.
The flavour starts out mild, but builds as you chew, into an infero of flavour!

Intense, vindaloo overtones, with a deep, beef base-note.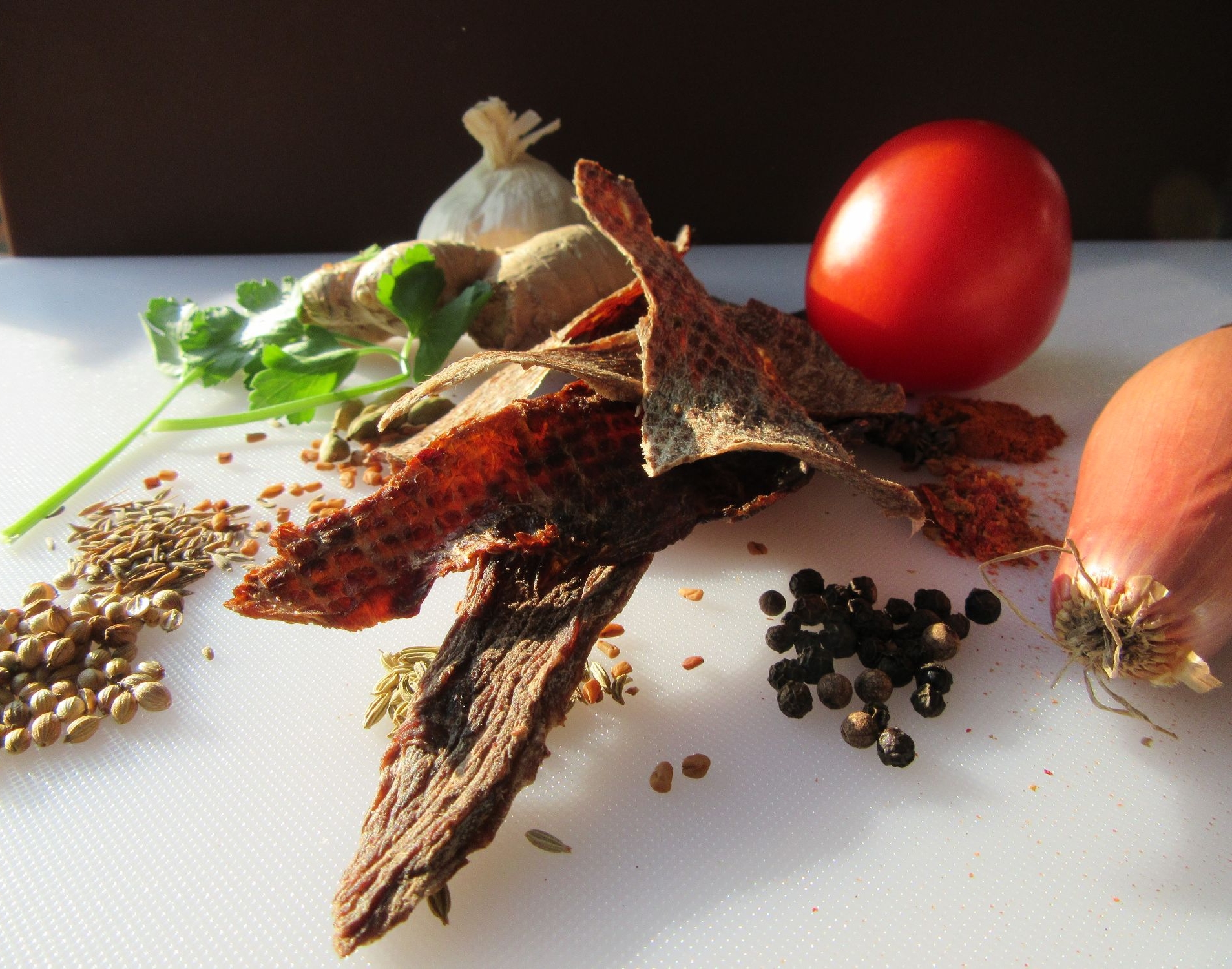 Tikka Masala Jerky
A deliciously complex flavour of Beef Tikka Masala, medium hot, made with fresh herbs and spices that are freshly ground from whole spices on the premises.

The flavour builds as you chew, to give the rounded, real curry taste and a wonderful garlic and coriander aftertaste.

All our Jerky is sliced thinly, with the grain of the meat to give a more satisfying 'Chew'.
It is made from SLICES of lean rump Beef, not ground beef paste, as with most commercially produced 'Jerky' that is in the Supermarkets. In our opinion, and that of our Customers, that is not Jerky at all!